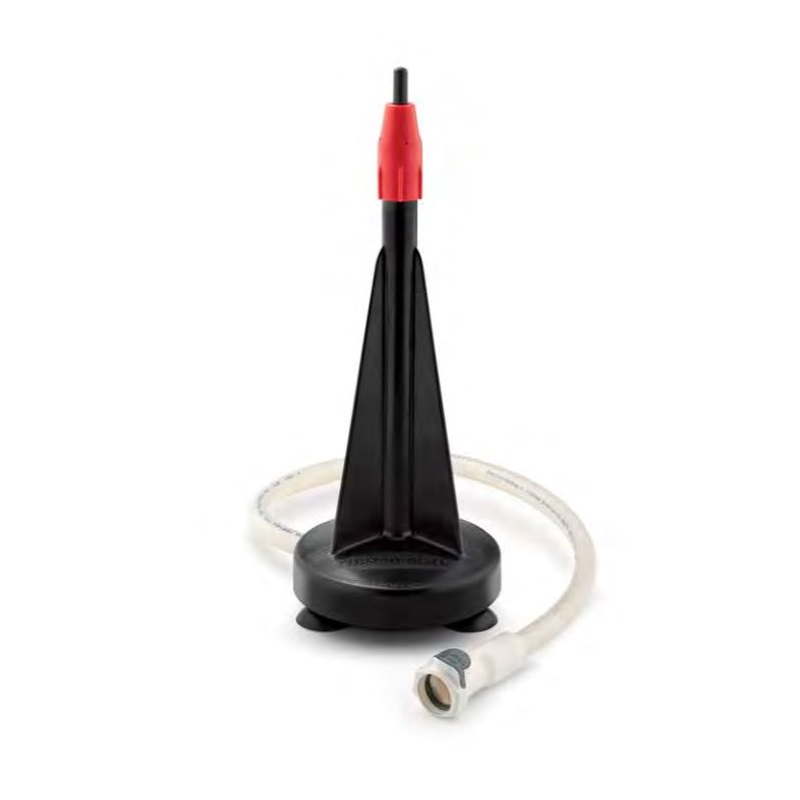 Container Rinser
Rp 3.500.000
Brand : Vitamix
The Rinse-O-Matic is the most efficient way to rinse stubborn residue
from blender containers. Simply place your container upside down,
press the activator into each corner, and let the water do the work.

Easy To Use
The Rinse-O-Matic is designed to take the effort out of cleaning.
Suction cups at the base hold it firmly in the sink to prevent movement
during operation, providing a secure solution for cleaning your blender
containers.

Powerful Spray
Powerful spray forcefully removes stubborn residue, even from
hard-to-reach corners. And since the spray is only released when
pressure is applied, it's an effective and efficient way to clean your
containers while conserving water.

Built To Last
The Rinse-O-Matic is built to last. Made of durable ABS plastic, it's
verified to perform more than one million cycles, so you can trust it to
be there for you today and for years to come.

Adaptable
We know that blender containers come in all shapes and sizes, that's
why we designed the Rinse-O-Matic to effectively clean containers
from most manufacturers that hold up to 64 ounces of volume.